Learning Management Systemer, som hører til indenfor mit fagområde, har kæmpet i mange år med deres pædagogiske rygte, fordi mange LMS'er er 'født' som administrative systemer i et eller andet omfang.
Der findes noget indenfor rekruttering, som hedder Applicant Tracking Systems, altså HR systemer. Logikken bag teknikken minder om den der bruges til Search Engine Optimization, hvor maskinen leder efter nogle bestemte ord brugt på forskellige niveauer af teksten, dvs at nøgleord går igen fra overskrift i brødtekst og dermed øger ansøgningens "dette-lyder-som-en-god-kandidat"-score. Hos ATS hentes nøgleordene i jobopslaget, så vidt jeg kan skønne.
Hvad så hvis jeg, Mette, skulle søge min egen stilling? Jeg har prøvet at køre min LinkedIn-profil gennem deres ATS-analyse og her er resultatet: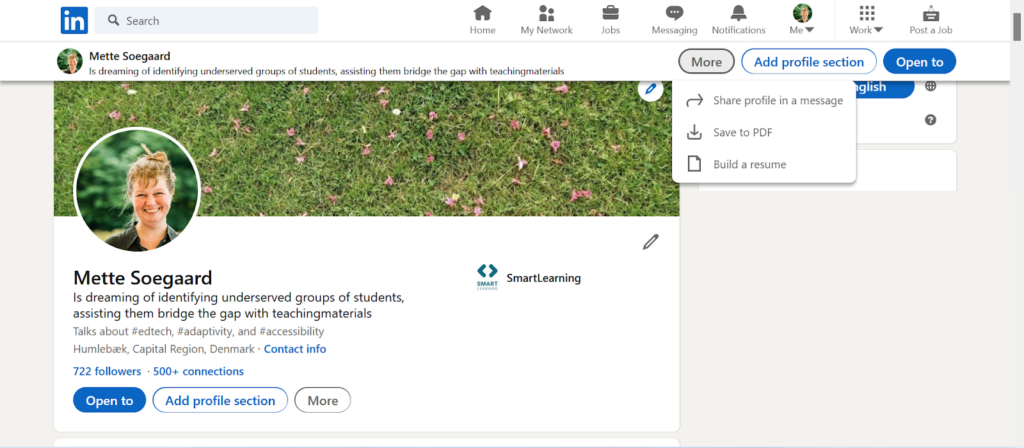 Jeg er IT-didaktiker af uddannelse, af jobtitel og arbejdsfunktion, og på engelsk hedder det Instructional Designer eller E-learning Specialist. Mit job består i at designe og producere online undervisningsmidler.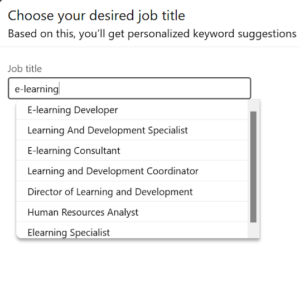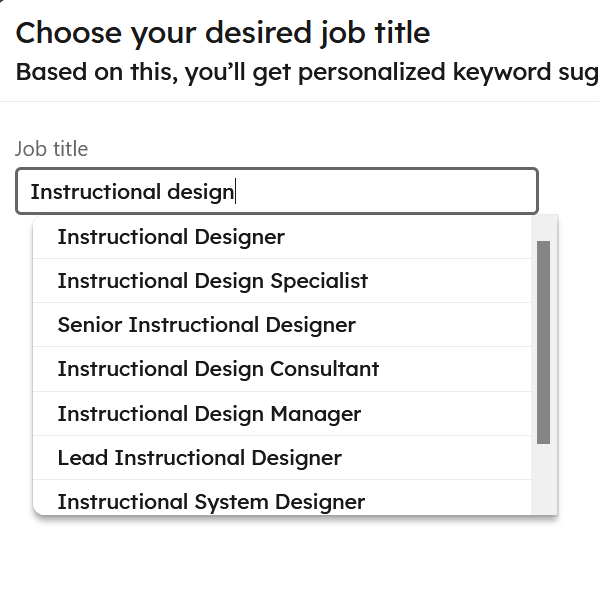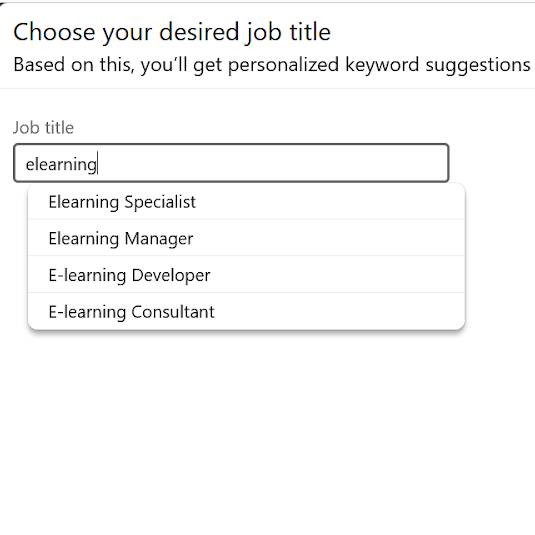 Her er hvad jobtitlerne Instructional Designer, Senior Instructional Designer, Lead Instructional Designer, Instructional Design Specialist, Instructional System Designer udløser af forslag til nøgleord:
E-Learning
Learning Management
Instructional Design
Learning Management Systems
Curriculum Development
Learning
Program manager
Disse stillinger med tilhørende nøgleord har ikke udløst et match på nøglebegreber med min profil.
Da jeg søgte på titlen Instructional Specialist var der bonus med ét nøgleord: Differentiated Instruction. Ved E-learning Consultant var decideret tåkrummende at se ATSen havde fundet "consulting" men ikke fx e-learning på min profil..
Det jeg laver er online undervisningsmaterialer, dvs e-læring. Så jeg prøvede at bruge e-learning som nøgleord. Resultatet for e-learning developer, learning- and development specialist, e-learning consultant, learning- and development manager, director of learning and development, human resource analysist og e-learning specialist var følgende nøgleord:
Adobe Photoshop
Articulate Storyline
Instructional Design
Training and development
Human Resource
Recruiting
Learning Management Systems
Customer Relationship Management
Employee training
Leadership development
Organizational development
Operating systems
Analytical skills
Gad nok vide, om ATS laver 'clusters' af lignende ord, fx elearning og e-learning og online undervisning. Er det tre forskellige eller et emne?
Kender jeg HR-folk, der kan gøre mig klogere på det fordelagtige i ATS?